Microsoft Branding Proposal →
I know, I know. It's not real, so it isn't subject to real world perceptions. It's essentially a concept piece. But it's interesting nonetheless. And frankly, I love it. via siracusa
The Graphic Calculator Story →
An engineer working on the built-in graphing calculator app for Mac OS on PPC recounts his story. It's good. You should read it.
Beautifully Simple Lego Ad →
A perfect visual description of childhood. via marcedwards
Gizmodo and BGR Report a 2011 Story →
Internet journalism at its finest.
AnandTech Reviews the Retina MacBook Pro →
A great review of the new retina display MacBook Pro.
The 1700 Year War →
A reddit user has been playing a single game of Civilization II for 10 years. Here's the world that exists: The world is a hellish nightmare of suffering and devastation. There are 3 remaining super nations in the year 3991 A.D, each competing for the scant resources left on the planet after dozens of nuclear wars have rendered vast swaths of the world uninhabitable wastelands. Via...
OS X Mountain Lion in the Fall →
For $19.99. Frankly, I think they should just make it free. Not because I feel entitled to free OS updates, but that it would increase the health of the Mac ecosystem. Faster adoption of new operating systems makes developers lives easier and increases overall application quality across the board. Anyway, this looks like a good update. Better iCloud integration with iCloud tabs and document sync,...
MacBook Pro with Retina Display →
This was released alongside some new standard-display MacBook Pros. The "MacBook Pro with Retina Display" is essentially an Air version of Apple's high end laptop. Very powerful, but it starts it at $2199 USD/$2229 CAD. This looks like a great computer, but I'd personally get one of the new 11" Airs.
iOS 6 →
New Maps app, Siri with upgraded capabilities and now on iPad, Facebook integration and the new Passbook app. Looks like a good update. To be released in the fall.
WWDC 2012 Predictions
It's the day before the WWDC Keynote and here are my predictions. iOS 6 is introduced and demoed. This is already a given. A new maps app based on some of the technology from mappingcompanypurchases they've been making for the past several years. Facebook integration. Similar to the Twitter integration thats built into the native apps and provided as a public API for third party...
The Story of Marklar →
Marklar was a legendary Apple rumour: that Apple had started building versions of OS X for Intel. The wife of the engineer that started the project recounts how it all began. Via Harry Marks
iOS 6 Banners at Moscone West →
Sucks for Apple. Everybody was pretty sure that iOS 6 was going to be announced at WWDC but Apple usually likes to tightly control the message. Anyway, that's an interesting background for the "6" badge. I wonder if that's a hint at a new feature.
Osfoora for Mac v1.2 (App Store Link) →
Osfoora is my Twitter client of choice on OS X. Version 1.2 adds streaming support for the timeline, mentions and DMs. The new icon is nice, but it misrepresents the app. The warm, saturated colours in the icon don't reflect the dark and cool colours used in the app. But, a good update nonetheless.
Change Your LinkedIn Password →
LinkedIn on Tuesday confirmed reports that some of its users' passwords have been compromised.
Ray Bradbury Dead at 91 →
The only book I've read from him is Fahrenheit 451. Rest in peace Mr. Bradbury.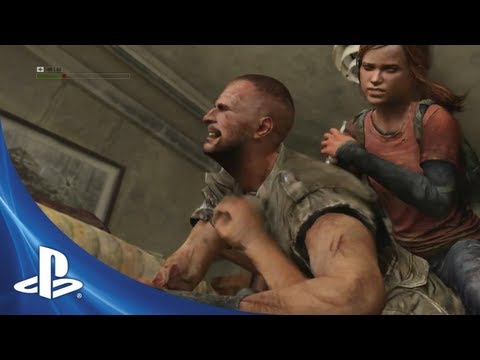 Instapaper for Android →
The Verge has a nice review of this. Their video review has a nice rundown of the features and the design. Overall, this looks like a good first stab at a truly native Instapaper client. It's missing a couple of key features like pagination and sepia. Hopefully the developers (Mobelux, makers of the Tumblr app) add these soon.
Very Useful
parislemon: Ladies and gentlemen, @jesselupini and I just discovered you can open beer with an iPad adapter. You're welcome. twitter.com/EvaZebra/statu… — Eva Giselle (@EvaZebra) May 3, 2012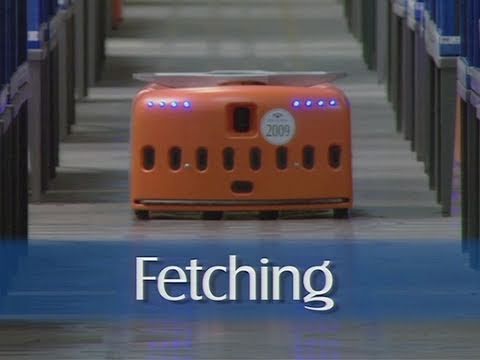 They're Sucking the Life Out of Him! →
Creepy.
God Bless America →
… or at least the people who made this movie.
Apple Special Event, March 7 →
iPad 3. iOS 5.1. Some rumour sites are saying a new Apple TV as well, but I'm skeptical on that.
TED 2023 - Peter Weyland →
Nice bit of promotion for the upcoming Prometheus film by Ridley Scott.
Apple Purchases Land In Oregon For Another Large... →
iCloud to the max!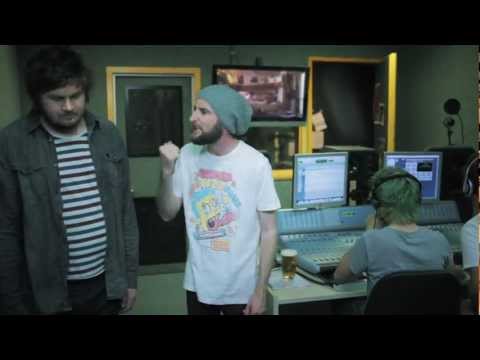 Twittelator Neue →
My vote for the best Twitter app out there. I'm particularly fond of the inline images from common Twitter image hosting services. Be sure to check out the video.
Apple Special Event: January 19, New York City →
It will apparently be an "education announcement".
The Lost iPhone →
Galaxy S Won't Get Android 4.0 →
I don't want to be an Android developer. I don't want to be an Android user. (via Daring Fireball)
38 pictures from Apple's Grand Terminal store... →
Apple's store designs are always great. They're Grand Central Terminal store is outstanding.
Android Phone Name Generator →
My favourite name that it's come up with is Motorola Moment Vibrant.
Netflix Helping to Reboot Arrested Development →
To air in 2013 with Netflix getting some initial exclusivity.
David Yates Working on Doctor Who Film →
The movie will apparently not be related to the TV show. Yates' Harry Potter movies were fun and relatively well made. This seems like good material for him.
Shared Loneliness →
A great album from an indie musician who goes by the name mindthings. €2.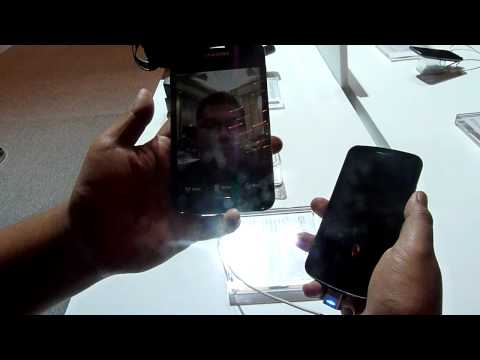 Steve Jobs: 1955 - 2011 →
Rest in peace.
New Arrested Development Season and Movie →
Bitchin'.
Galaxy S II Power Adapter →
Any skepticism I had about Apple's suit against Samsung has been wiped clean. This, combined with their copycat handsets and UI overlays shows a blatant preference for just outright copying.
The perils of possession without utilization →
This is something I've been wondering about in regards to Android. We'll see if I'm right over time, but a platform with a user base that doesn't care for what it provides them is not a platform that lasts.
Music Used to Create Emotion →
A nice piece by Ars Technica on the use of music to create unearned emotion in the Gears of War trailers.
Buffett: tax me and my mega-rich friends →
Agence France-Presse quoting Warren Buffet: "While the poor and middle class fight for us in Afghanistan, and while most Americans struggle to make ends meet, we mega-rich continue to get our extraordinary tax breaks."
Why software patents are not fixable →
Marco Arment: The patent system is a good idea, in theory. The patent rules are sensible and should prevent highly damaging patents from being issued, in theory. The patent office should make every reasonable effort to ensure that they enforce the rules, in theory. But in practice, this isn't what happens. It's not even close.
The Onion: Debt Ceiling Deal Required Tough... →
The Onion: Obama added that while it may look ugly at times, politics is about Democrats giving up what they want, as well as Democrats giving up what they want, until an agreement can ultimately be reached.
Facebook Acquires PushPopPress →
Facebook is acquiring talented designers like crazy.
John Siracusa Reviews OS X Lion →
If you're going to read one review of Lion, make it this one. But, be prepared: it's split into 19 sections on Ars Technica's website.
A Tale of Two Brands
Here's Lion's promotional image on the Mac App Store. Click the images to see larger versions. Here's the Lion page on Apple's website. Mac OS X's marketing is such a clear reflection of its strengths, mainly its versatility as an operating system for both average as well as power users (e.g. Unix geeks). You don't get much further apart than space and...